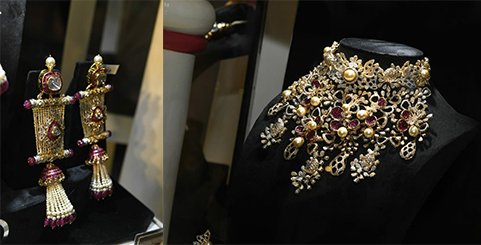 Reputation management means creating and maintaining public image. Does it matter? According to a survey, more than ninety percent buyers make their purchase decision on the basis of online reviews. Acceptable star rating for customers is 3.2.
How to measure reputation?
Google rank – First impression is great. So, if your jewelry website gets top ranked by Google then the possibility that both crawlers and seekers consider your business and site extremely relevant.
Reviews – What kind of feedback does customers post after buying double pearl earrings or Akoya strands or Tahitian pearl ring? Are they positive? Today, purchases are based on the product reviews, so bad reviews mean no or low sales. Monitor the feedback and respond regularly [even negative ones].
Tips for proactive reputation management
Build a brand to be proud of
Invest in quality jewelry items, so that there is no need to be concerned about negative feedback. After Google, the pearl items will be the initial contact seekers will have. Include reviews because people trust people instead of you, so allow your great reviews to communicate!
Always stay connected with audience
Social listening is good. You will be aware of what people say about your jewelry on social sites not just your own website. Google alerts connected with your jewelry store name needs to be configured, so that bad reviews can be tackled quickly.
Never worry about bad reviews
Every business has a percentage of dissatisfied community, even you will get some. Don't be concerned. Listen to them and if necessary, make changes. Best businesses learn from errors. Never run away from bad reviews but try to contact the customer. Make an attempt to reverse their bad experience. Never pay attention to trolls that are obvious because they are just waste your time.
How to handle unreasonable or fake reviews?
If you don't identify the experience or name then investigate. If you are certain then reply saying it is a fake. These reviews can be marked as spam, so that review or social platform investigates it. Take help from Support services and request them to investigate or remove.
If you are accused of illegal practices then call an attorney and search the platforms legal department.
When reviewers are inappropriate in their perception associated with experience then be humble. Never argue online but ask them to call you. Make conversation offline but ensure to record your polite response.